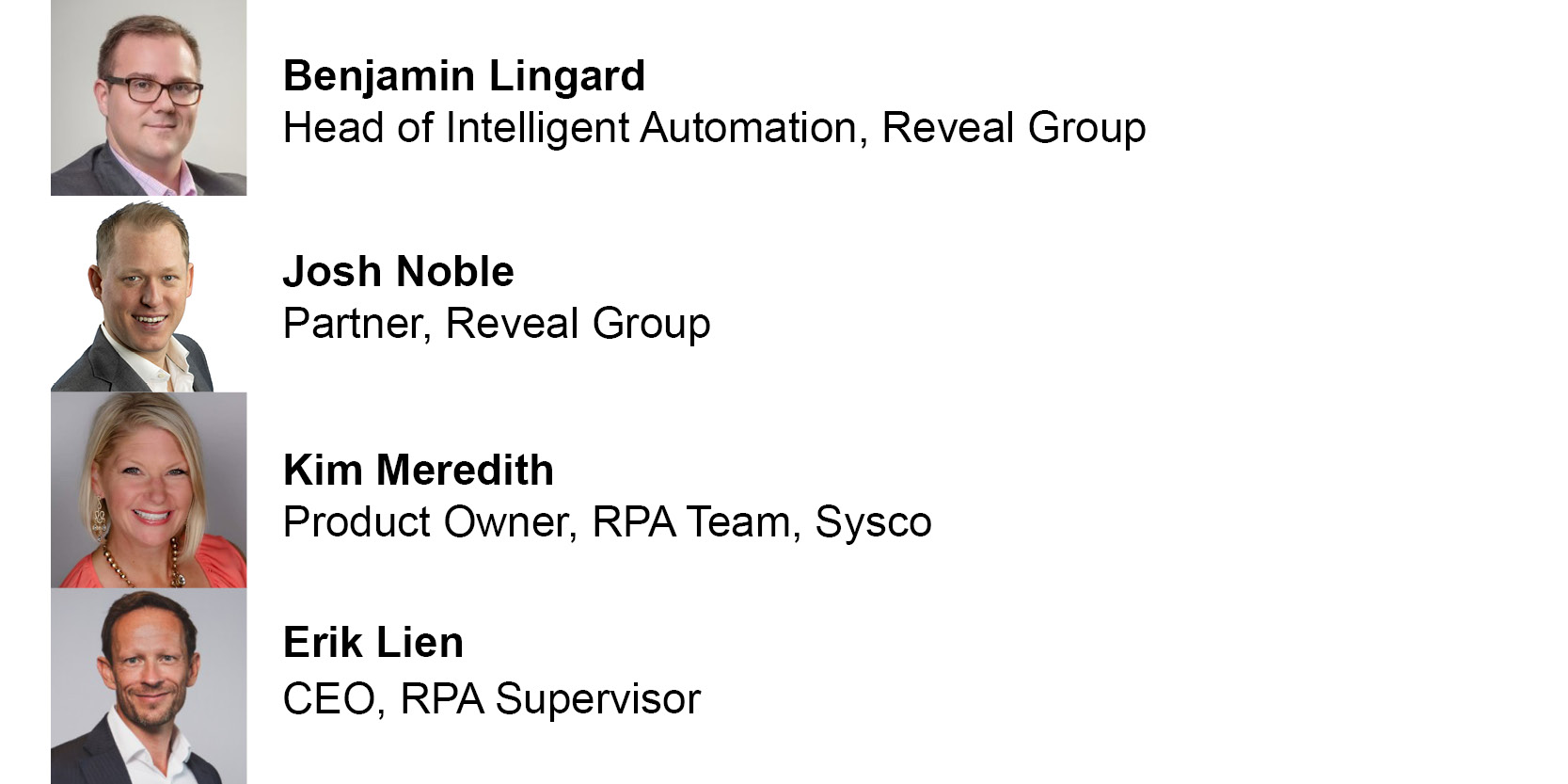 Join this webinar to hear from industry experts and customers and learn how you can improve, scale, and automate your RPA Operations with RPA Supervisor.
Robotic Process Automation (RPA) has had a tremendous impact on many organizations by speeding up the pace of their digital transformation journey. As RPA accelerates across an organization it becomes an increasingly vital part of business operations. Consequently, management of the digital workforce, if not handled in a deliberately effective and efficient manner has the potential to increase operational risk.

RPA Supervisor is the leading software for intelligent automation of the digital workforce by providing:
• SLA based planning
• Intelligent prioritization and optimization of resources
• Automatic detection and resolution of production issues

RPA Supervisor also delivers powerful and easy-to-use interaction (human-in-the-loop) capabilities, both for employees, customers, and the organization's wider digital ecosystem.

Insight and control are essential as the digital workforce takes on more business-critical work processing. RPA Supervisor supports this with its highly configurable dashboard and notification center, which can provide anyone within the organization access to live notifications, analysis, and reporting.


Not able to join us on September 16th? Register anyway and we will send you the recording once it's available.
This webinar has already occurred.