Your business processes are your organisation's DNA. But you can't improve a process if you don't fully grasp how it is executed. With process automation hitting its stride, more organisations are under pressure to accelerate growth while increasing efficiency and ROI. But is every process right for automation? Process intelligence is the deep understanding of the processes, subprocesses, and tasks that extend into every area of your business. This knowledge is foundational to maximising and scaling your automation initiatives and critical to improving the quality, risk, cost, speed, and other attributes of your business.
Join this webinar co-hosted by Automation Anywhere and Reveal Group to see how Process Discovery can enable you to:
Uncover real-time, end-to-end process insights for your business
Create a system of record for your entire organisation
Capture DNA-level analytics across all applications, through each department, and for every single process
Make data-driven decisions that successfully propel your business forward
Implement the right mix of human and digital workforce with full insights on your business processes at the centre of your decisions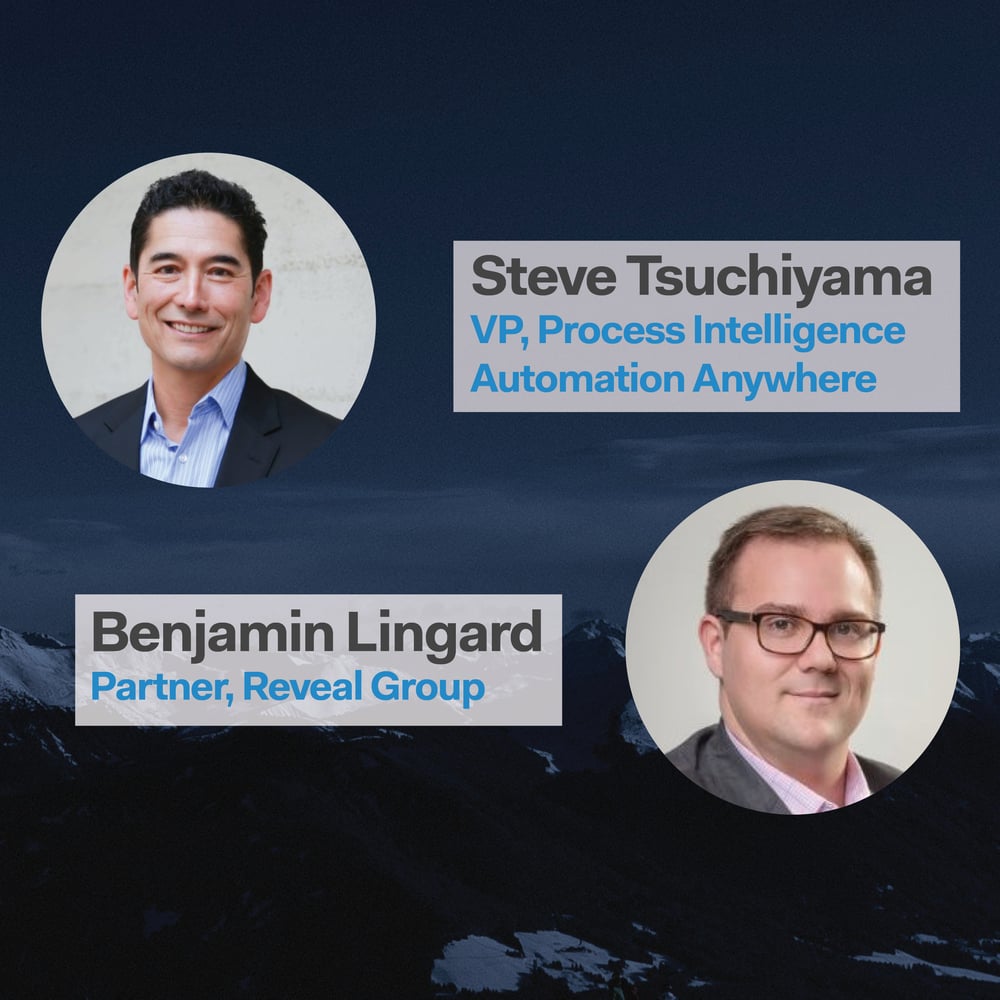 This webinar has already occurred.